How to run TruckingOffice ELD in split screen on iPad tablet.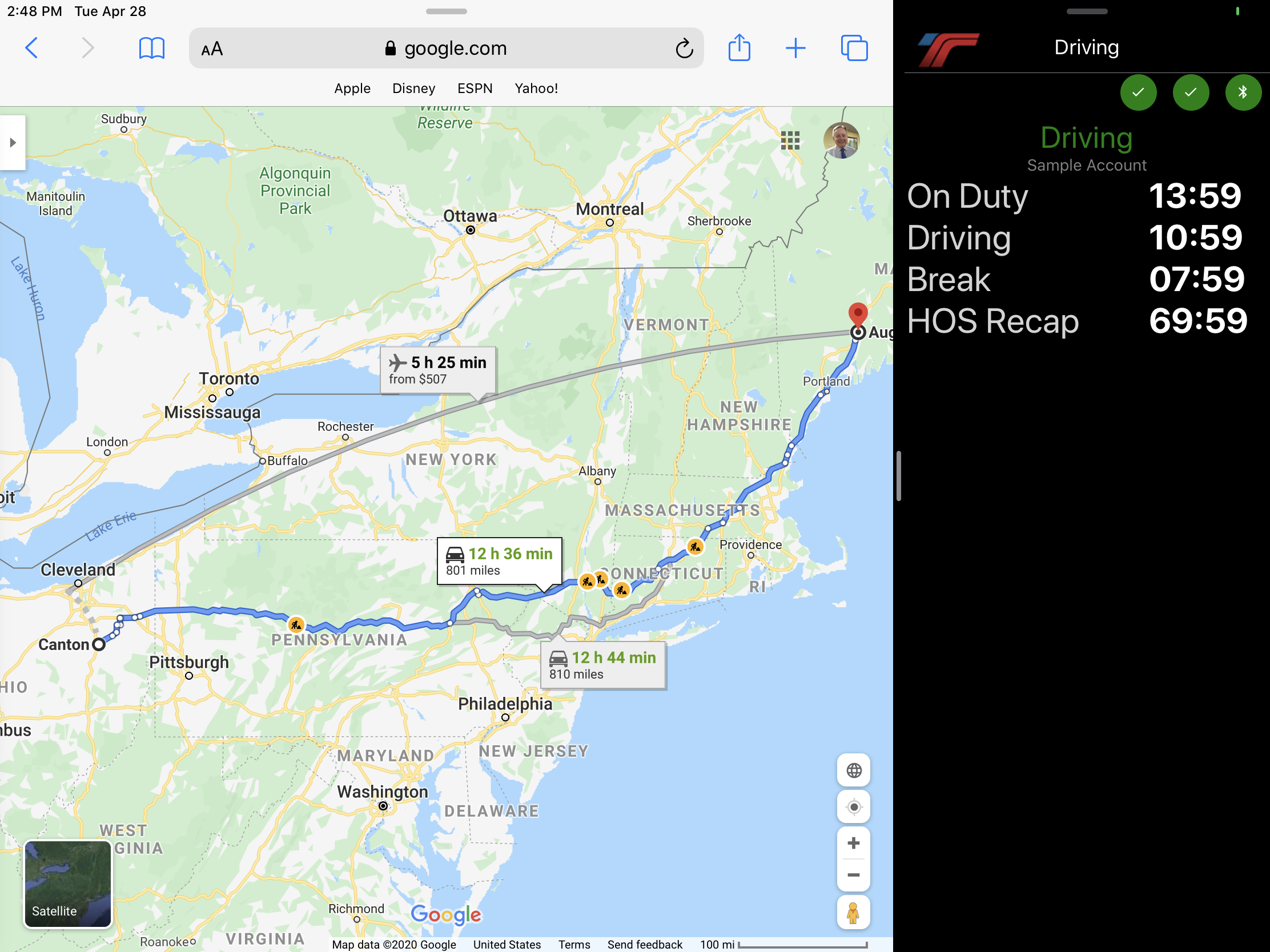 You can run the TruckingOffice ELD in split screen mode on your iPad tablet and stay in compliance. You can run many other apps or services in the other side as long as it is safe to do so while driving.
How to invoke split screen on iPad with iOS 11
Open an app that supports split screen. Unfortunately, there isn't a clear or easy way to know which apps are split screen compatible. Most apps that support the iPad now support split screen, though.
Once your first app is open, swipe up from the bottom of the screen to invoke the dock. Tap and drag the app icon to the right side of the screen. If the app supports split screen multitasking, you'll see it pop into the right side of your screen. You'll also see a little nub once you've invoked multitasking.
With the nub, you'll be able to swipe the secondary app off the screen completely, or move it from a 80/20 split to a 50/50 split.
To remove an app from split screen, simply grab the nub at the top of the app and pull down, this will bring it back into Slide Over. From there you can simply swipe the app off the screen with the same nub.
Instructions source: https://9to5mac.com/2018/04/25/how-to-split-screen-ipad-ios-11/