Great News!! The TruckingOffice TMS and ELD integration has begun! We have a new feature available to ELD users. When a trip has been created on the TMS web app, the trip information will be easily accessible to the driver via the ELD mobile app and the web app.
From the ELD mobile app dashboard page, the driver can click Trip Management, then Trip Info. Any current/future trips entered on the TMS will appear.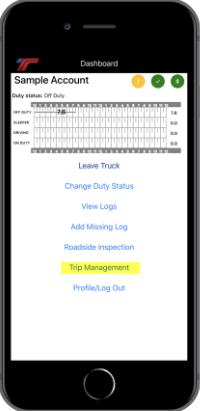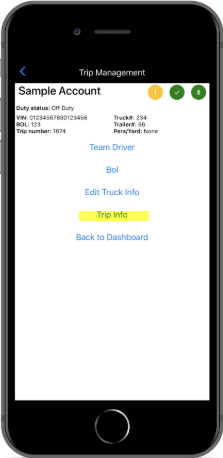 It will display important information such as the trip number, pickup and delivery dates and locations, customer, BOL,The driver can click "Set As Current Trip". It will also list the stops. The driver can update the stops along the way!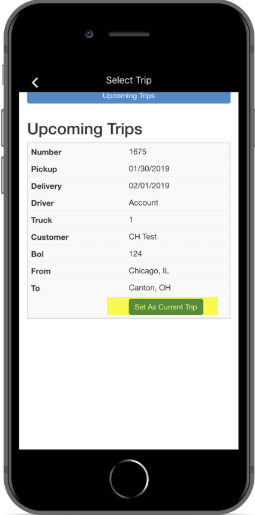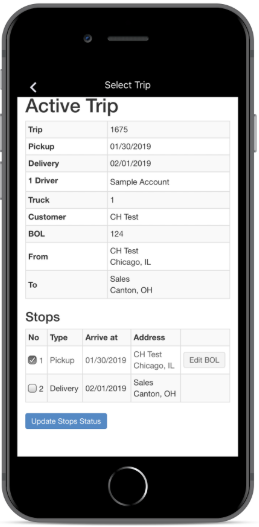 The driver can also set current trips by signing into the web app by signing into truckingoffice.com, then click Trip Info (in the top black navigation bar). The current/upcoming trips will be listed.