JUST RELEASED- You now have the ability to create a trip where one driver/truck picks up and one driver/truck delivers. This is beneficial for breakdown or drop and hook scenarios. This feature is available on the Pro version only.
Scenario: Driver A picks up a load in Akron, Ohio, delivering to Pensacola, Florida. The truck breaks down in Bowling Green, Kentucky. Driver B goes to Bowling Green, Kentucky to get the load and deliver it to Pensacola, Florida.
How to Create the trip: Enter the planned load with the original load details (pickup in Akron Ohio and Delivery in Pensacola Florida with the original dates)
Add the trip with the original Driver. Click Save. On the Trip Details page, at the top, you will click on the button that says "split". You can also get to the trip details page by clicking on the Trips tab and clicking View on the trip. (see picture below)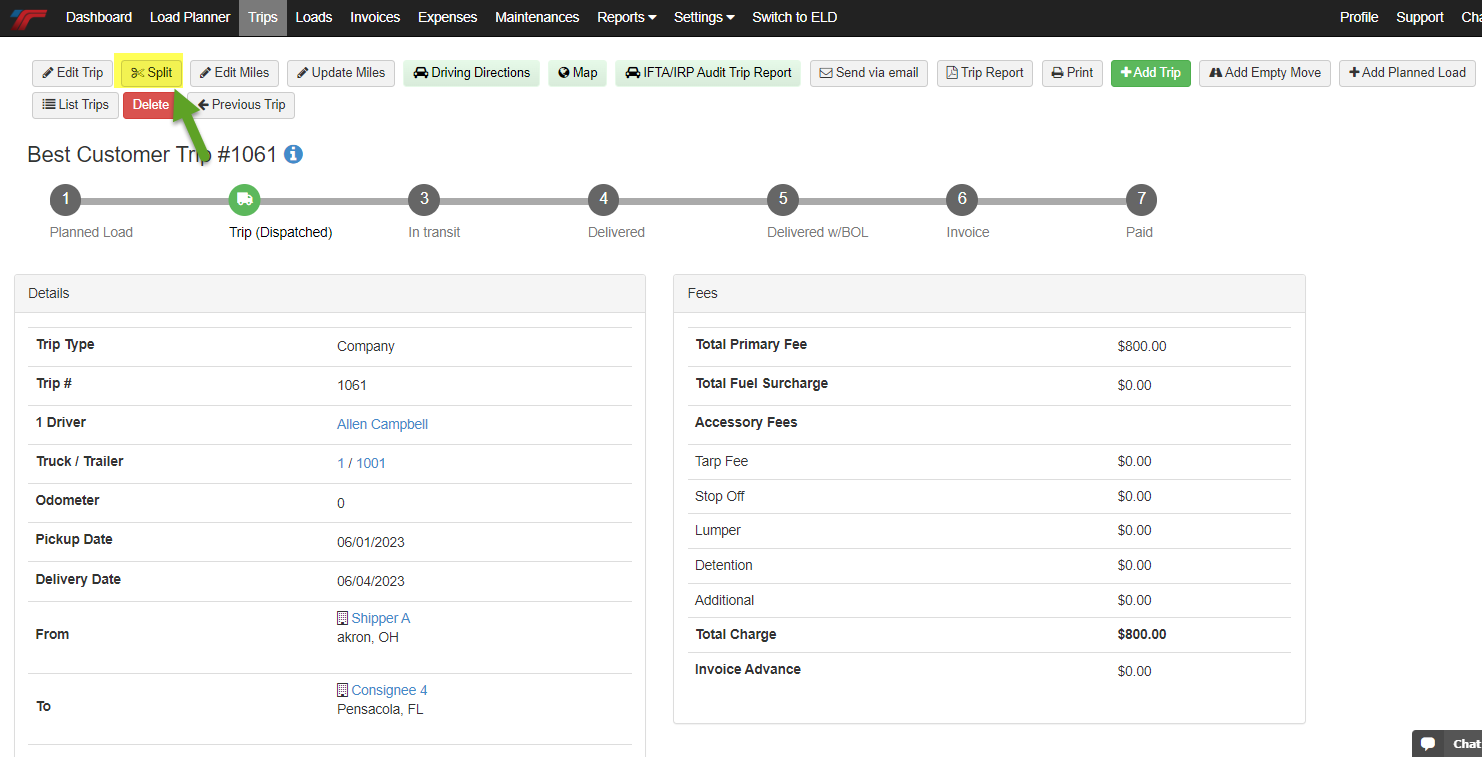 This will open a new trip form. You will select the second driver/truck, then you will select the last stop completed on the trip. Then, select the location that the trip was split and the date of the split. (in this scenario, the location would be Bowling Green, Kentucky). (See picture below.)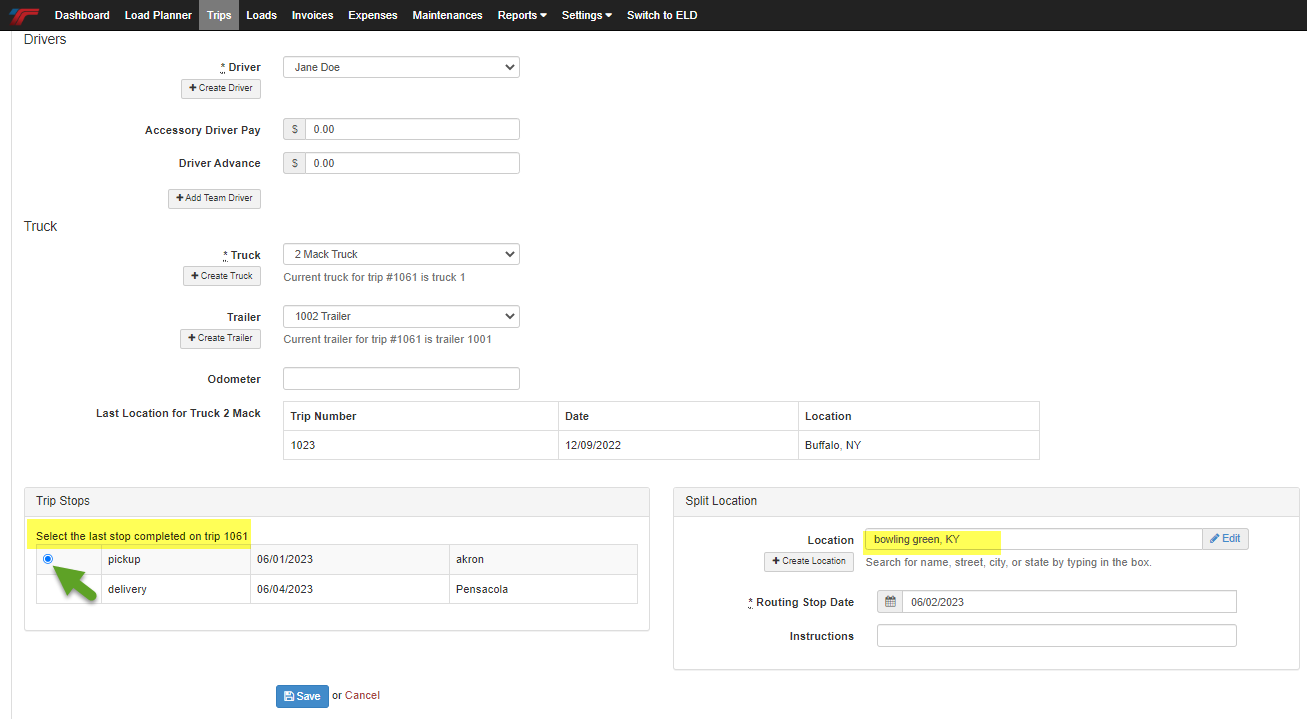 Once you have saved the split trip, you will see TWO trips created from it-one for the first driver/truck and one for the second. However, when you create the invoice, you will only have ONE invoice with the original pickup/delivery location and dates.
Some things to keep in mind when splitting a trip:
The truck is no longer able to be edited on either trip.
The stop dates can no longer be changed.
No stops can be added or removed.
The rest of the information can be edited like normal.
You can always delete the trip, and it will return to your planned load list where you can dispatch it again.